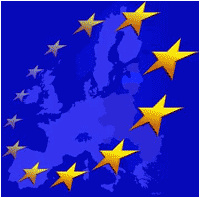 EU antitrust boss Joaquin Almunia has rejected Google's latest offer to settle a European Union anti-trust investigation, claiming there were not enough concessions.
The chief says the search giant is now quickly running out of time, and is risking a large fine if they do not satisfactorily settle soon. If they do not settle soon, the fine could be as large as $5 billion.
Google has been under investigation by the European Commission antitrust regulators since 2010 over complaints that they block competition, such as
Microsoft
and Foundem, from search results. The Commission asks 125 Google competitors for feedback on the settlement, and they have rejected each of the deals so far.
"The latest proposals are not acceptable in the sense that they are not proposals that can eliminate our concerns regarding competition,"
Almunia
added
. Google's latest offer apparently did not remove concerns about vertical searches, which are the specialized searches for individual products.
"At this moment, there is little time left, but the ball is still in Google's court. But within a short time frame the ball will then be here (with the European Commission) and then it will be the moment to take decisions,"
concluded Almunia.