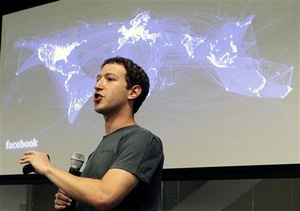 Facebook creator and CEO Mark Zuckerberg announced on Friday that he sold 41.4 million shares of Facebook stock, worth over $2.3 billion, in order to pay a tax bill.
The stock
was then offered
to new investors as part of a 71 million share offering.
Zuckerberg's voting power in the company was slightly reduced, to 56.1 percent from 58.8 percent because his shares have 10 times more power than common A shares.
The executive will use most of proceeds to pay a massive 2013 tax bill.
Facebook's stock has risen 100 percent this year.