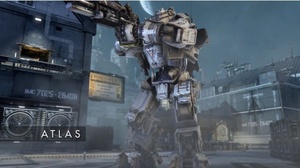 Another trailer for the extremely highly-anticipated 'Titanfall' game has revealed the Atlas class
titan
.
Earlier in the month, trailers revealed the powerful "Ogre" and "Stryder" titans.
The Atlas, by contrast, is the workhorse:
"As a multi-role Titan, the Atlas excels where all other models fall short. The Atlas represents the state-of-the-art in weapons platforms and provides good protection and increased mobility over the Ogre chassis.

Whether the mission demands reconnaissance, rapid assault, fire support, tactical support, or a combination of all these, Atlas frontline elements are dependable, powerful and, importantly, get results."
Titanfall will hit the
Xbox 360
, Xbox One and PC on March 11th with the potential for a beta starting next month.