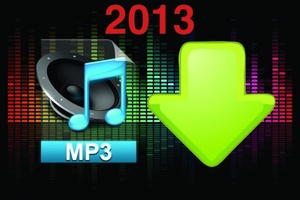 For the first time ever, the U.S. music industry has seen a decrease in digital music sales.
Digital track sales as well as digital album sales fell for the year 2013. Individual track sales fell 5.7 percent to 1.26 billion units, and digital album sales fell 0.1 percent to 117.6 million units.
It has become clear that
streaming
services have cannibalized digital sales growth, with popular ad-supported and subscription services like Google Play Music All Access,
Spotify
, Rdio and others taking strong share.
Nielsen SoundScan,
which provided the annual figures
, has not yet released its streaming data, but it appears from early reports that streaming revenue will offset the declines elsewhere.
Including physical media, album sales fell 8.4 percent to 289.4 million units, although vinyl continued its comeback from the dead, seeing 30 percent growth to 6 million units.
There was only platinum album for the year, Justin Timberlake's "20/20 Experience," at 2.4 million units, but there were 106 platinum digital tracks, led by "Blurred Lines" by Robin Thicke at 6.5 million units.