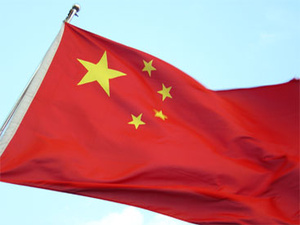 China is lifting its 13 year ban on gaming consoles in the region, but is writing new rules that consoles and content need to abide by to be sold in the market.
The news that China was lifting its ban on game consoles - enacted in the year 2000 - will undoubtedly have grabbed the attention of Microsoft, Nintendo and Sony, as it may give them access to a $10 billion market dominated by PC games and mobile gaming.
However, you have to remember this is China we're talking about, so there's likely to be strings.
Cai Wu
, who heads up China's Ministry of Culture, said at a press conference that the government body is drafting new rules on video game consoles that will be sold in the Shanghai free-trade zone.
"Things that are hostile to China, or not in conformity with the outlook of China's government, won't be allowed,"
Cai said,
reports Bloomberg
, which attended the Beijing press conference.
"We want to open the window a crack to get some fresh air, but we still need a screen to block the flies and mosquitoes."
Consoles have long been made in China and sold in the rest of the world due to the lower production costs in the country, but Chinese citizens were not allowed to own one. Consoles were still sold in China though through the country's considerable black markets.