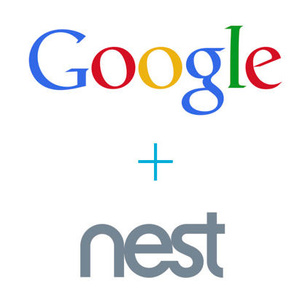 Google has announced that it has entered into an agreement to buy Nest Labs, Inc. for $3.2 billion in cash.
Nest Labs specializes in reinventing common household items in clever ways. It's Nest Learning Thermostat has been a best seller and its recently released Protect smoke and carbon monoxide alarm launched to considerable acclaim and attention.
"Nest's founders, Tony Fadell and Matt Rogers, have built a tremendous team that we are excited to welcome into the Google family. They're already delivering amazing products you can buy right now--thermostats that save energy and smoke/CO alarms that can help keep your family safe. We are excited to bring great experiences to more homes in more countries and fulfill their dreams,"
said
Larry Page
, CEO of Google.
Those founders,
Tony Fadell
and
Matt Rogers
, both worked on the iPod at Apple in their past, and you can even get the Thermostat at Apple stores.
On its official blog, Nest said that it will continue to operate as a separate company under Google's ownership, and that of course, iOS devices will still be able to interact with Nest products.
"We're thrilled to join Google. With their support, Nest will be even better placed to build simple, thoughtful devices that make life easier at home, and that have a positive impact on the world,"
Tony Fadell, CEO of Nest, said.
Read about Nest's history at:
nest.com/blog
The deal is expected to close in the next few months pending regulatory approval in the United States.