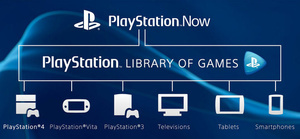 According to a new report, Sony's PlayStation Now
streaming
service will not launch in Europe until the Q1 2015.
Additionally, the full U.S. launch is slated for the Q2 of this year, say the sources, within Sony's "summer launch" time frame.
Japan and Korea will also see PlayStation Now by the end of the year.
The reports cite
an internal
Sony
presentation slideshow which reveals a time table for the service as well as other devices.
PlayStation Now will allow gamers to stream PlayStation games on the PS4, PS3,
PlayStation Vita
, tablets, smartphones and TVs.