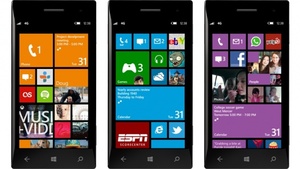 Earlier in the week, occasionally accurate Russian blogger Eldar Murtazin claimed that
Microsoft
was setting aside $2.6 billion for Windows Phone OEMs like
Sony
,
Samsung
and
HTC
as a co-marketing budget.
While the company confirmed there was such a budget for co-marketing, Corporate VP of Communications Frank X. Shaw says the numbers are completely untrue and "fiction."
Murtazin quickly responded that his numbers are correct but that Microsoft could spend a good portion of it on funding R&D and other expenses.
reality check. Do we do co-marketing with partners? You bet! But these numbers are complete fiction! http://t.co/Hfq7dtk9u1

-- Frank X. Shaw (@fxshaw) January 16, 2014