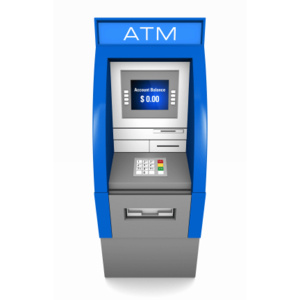 On April 8th,
Microsoft
will end their support of the ancient Windows XP operating system, and with that deadline comes an interesting time for the world's banks and the estimated 3 million ATMs around the globe.
95 percent of current ATMs run on Windows XP and when support ends, that means security patches will no longer be executed for the machines, putting them out of compliance with industry standards. With billions of dollars involved, the banks will be forced to upgrade the machines to Windows 7.
Robert Johnston, a marketing director at NCR, the largest ATM supplier in the U.S.,
says the need to upgrade will affect machines differently
. For example, older machines will need to be completely scrapped since their internals cannot support Windows 7. JPMorgan Chase, which has 19,000 ATMs, says 3000 of its machines will need to have its components upgraded before the transition can even begin.
Aravinda Korala, chief executive officer of ATM software provider KAL, says the world is not ready for the dealine:
"The ATM world is not really ready, and that's not unusual. ATMs move more slowly than PCs."
In fact, Korala says only 15 percent of devices will be ready by April 8th.
Many banks are using Microsoft's custom tech support agreements to temporarily extend the life of Windows XP, including Chase, who will start the transition in July. A single ATM upgrade can cost $300 if the hardware is sufficient, or thousands of dollars if new components or a new machine is required. For smaller banks with older tech, this could be a make-or-break situation.
All old ATMs will continue to work past the deadline, but they will become increasingly more vulnerable to hacks and attacks the longer Windows XP is out of support. Windows 7 will bring support for multitouch interfaces, including swiping, pinching and dragging.