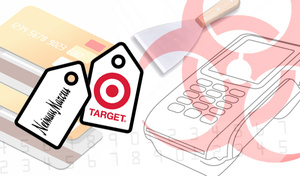 According to security firm
IntelCrawler
, a Russian teenager was the author of the malware that was used in attacks on Target, Neiman Marcus and other retailers that has so far revealed credit, debit card and other personal information on over 70 million customers.
The report states that the teen has sold over 60 versions of the software to cyber criminals, suggesting more attacks are on the horizon.

Allegedly, the 17-year-old is based in St. Petersburg and has a reputation for his malicious code programming skills

Dubbed BlackPOS, the software was sold by the teen and then run by numerous attackers who "entered retailers' systems by trying several easy passwords to access the registers remotely."

Even worse, the point-of-sale servers do not appear to have restrictions for many large retailers, possibly allowing easy access to back-office servers.