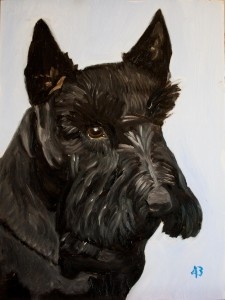 According to
Romanian media
, the infamous hacker "Guccifer," convicted of multiple cyber crimes over the past couple of years, has been arrested.
40-year-old Marcel Lazar Lehel is best known for hacking the emails of former President George W. Bush and releasing his pet paintings. Additionally, the hacker also broke into the emails of numerous other celebrities and politicians including actor Steve Martin, Colin Powell and many others.
Since the breach of the Bush's accounts last February the US
Secret Service
has been investigating into the hacker.
Inside Romania, the hacker was even more infamous after breaching the accounts of George-Cristian Maior, the head of Romania's Intelligence Service. When Lehel released those emails, it came with the warning that he might "disappear" soon if law enforcement in the nation captured him.