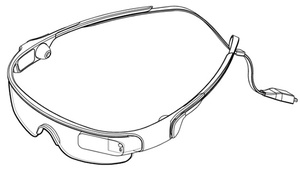 According to a report from the Korea Times this week,
Samsung
is actively developing a competitor to Google's Glass smart eye wear.
The aptly named Galaxy Glass
could make its debut
at the IFA event in Berlin.
An unnamed Samsung official is quoted in the report as saying
"wearable devices can't generate profits immediately. Steady releases of devices are showing our firm commitment as a leader in new markets."
The company made a similar statement when releasing the critically panned Galaxy Gear smartwatch at last year's IFA.
If true, it would appear that Samsung is willing to push profits aside to establish themselves as a market leader in future growth markets like smartwatches, eye wear and other wearables.
The Galaxy Glass would allow you to handle phone calls, listen to music and view emails and texts.