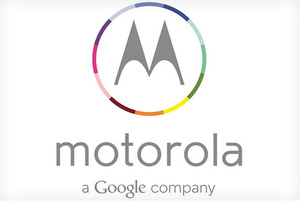 In easily the biggest tech news of the day,
Lenovo
has agreed to acquire the
Motorola
Mobility smartphone business purchased by Google in 2011.
Lenovo finally gets their entry into the North American market (as well as a better foothold in Western Europe), and Google gets to dump a division that has been hemorrhaging money for years. Google purchased Motorola Mobility for its patents over two years ago for over $12 billion.
Google will receive $1.41 billion upfront (cash and shares) and the rest to be paid over the course of three years. Google will keep most of the patents but Lenovo will still receive 2000 patent assets, the Moto Mobility brand, and all of its trademarks. Lenovo will license the rest of the patents and IP.
"The acquisition of such an iconic brand, innovative product portfolio and incredibly talented global team will immediately make Lenovo a strong global competitor in smartphones. We will immediately have the opportunity to become a strong global player in the fast-growing mobile space,"
said Yang Yuanqing, chairman and CEO of Lenovo.
"We are confident that we can bring together the best of both companies to deliver products customers will love and a strong, growing business. Lenovo has a proven track record of successfully embracing and strengthening great brands – as we did with IBM's Think brand – and smoothly and efficiently integrating companies around-the-world. I am confident we will be successful with this process, and that our companies will not only maintain our current momentum in the market, but also build a strong foundation for the future."
"Lenovo has the expertise and track record to scale Motorola Mobility into a major player within the Android ecosystem. This move will enable Google to devote our energy to driving innovation across the Android ecosystem, for the benefit of smartphone users everywhere,"
added
Google CEO Larry Page.