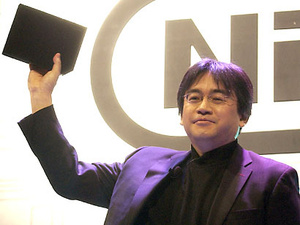 Nintendo
president Satoru Iwata has cut his salary in half following an earnings report in which the company saw a loss for its fiscal year, and slashed expectations for its
Wii
U console by over 60 percent.
Iwata
will take the price cut
for five months, and other board members will see their salaries reduced by up to 30 percent.
The company is prepared to a hold a conference tomorrow in which it will outline new business strategies that could include some content for mobile devices. Iwata says
"how to utilise smart devices is the theme of our management policy conference (Thursday)".
Nintendo has been hit hard by terrible sales of the Wii U, which has been hurt by a limited game selection and now has brand new rivals in the
Sony
PS4 and
Microsoft
Xbox One.
The gaming company had expectations of 9 million Wii U unit sales for the fiscal year but just dropped that forecast to a lackluster 2.8 million. Sony and Microsoft have sold over 4 million consoles each in the last two months.