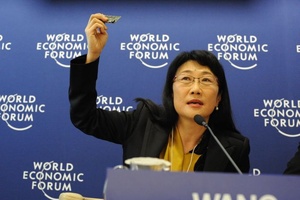 Earlier today,
HTC
reported their fourth quarter earnings, posting another poor three-month period, as expected. Worse, the company forecasted a further decline in profit and revenue for the Q1 2014.
Revenue fell to NT$42.9 billion ($1.4 billion USD), a full 28 percent decline year-over-year. Net profit for the quarter was NT$0.31 billion (nearly $10 million) and operating margins fell apart to -3.7 percent.

HTC forecasted that its revenue will drop in the Q1 to NT$34 billion ($1.12 billion), marking the third straight quarter of declines following a little boost from the HTC One launch.

The company will also change its focus again, this time to the lower-end smartphone market which should open up its products to hundreds of millions of new potential buyers. CEO Cher Wang says the phone maker will move to more phones priced between $150 to $300.