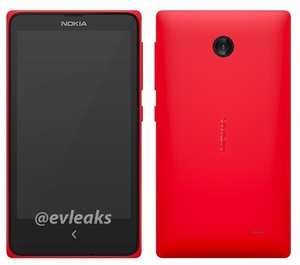 According to the
WSJ
,
Nokia
will release its oft-rumored
Android
smartphone this month, just as the company's handset division closes on being sold to
Microsoft
.
Nokia had been working on the device before Microsoft began their due diligence into purchasing the company, and many in the industry believe that Microsoft preferred to purchase the company outright rather than let the top Windows Phone maker move towards Android. Microsoft will pay $7.4 billion for the handset business and to license the company's patents.

The sources say the new Android device is aimed at emerging market customers but the operating system will be a variant that does not promote "key Google-developed features that a more traditional Android-powered phone might." This means the phone will not have Google's Google Play app store but instead will come pre-installed with a suite of Microsoft/Nokia apps including Here maps, Mix Radio, and a new Nokia application store with Android apps. This is similar to Amazon's Kindle Fire tablets, which use Amazon's own app store (for which they get a cut, and not Google).

Nokia dropped its Symbian operating system three years ago after Microsoft offered $1 billion in marketing and R&D subsidies for the company to make Windows Phone devices instead.