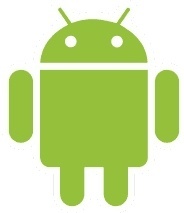 According to a research note from Nomura,
Microsoft
is making up to $2 billion from its
Android
licensing agreements, significantly more than what it makes from its own Windows Phone smartphone operating system.
Analyst Rick Sherlund says Microsoft is using the huge profits to hide major losses in its entertainment and devices division, the division that is home to the Xbox,
Skype
and Windows Phone. The division is a money loser, but would show annual losses of over $2.5 billion if not for the Android deals, says Sherlund.
To come to the conclusion,
Sherlund assumes
that Microsoft makes $5 per unit of Android devices sold, and that Microsoft has squeezed deals out of 70 percent of Android makers. Sherlund also assumes a 90 percent gross margin for the royalties (which seems conservative).
By contrast, the software giant's Windows Phone platform will bring in an estimated $347 million profit for the fiscal year, on revenue of $3.3 billion. By 2015, with continued strong growth, Windows Phone revenue will jump to $8.4 billion in 2015 with gross profits expanding to $1.6 billion. Additionally, Nokia's feature phones will bring in $1 billion in profits next year Sherlund also estimates Microsoft's
Nokia
feature phones willl bring in around $1bn in gross profits by 2015.