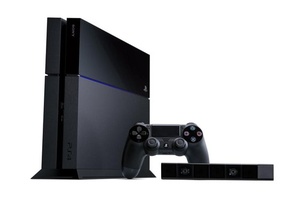 Michael Pachter, video game industry analyst for Wedbush Morgan, has forecasted sales figures for the next-gen
PlayStation 4
and Xbox One consoles.
The analyst predicts that Sony's PS4 will reach 12 million and Microsoft's Xbox One will reach 9 million units sold by the end of the year, showing strong continued demand.
Wedbush called the PlayStation 4 a "phenomenal success right out of the gate," and the console has sold over 4 million units since launch in November. Additionally, the console hasn't even launched in Sony's hometown of Japan yet, and when it does another significant boost is expected.
The Xbox One will also be a success, but due to its higher price, sales are expected to be less,
say the analysts
.
Nintendo's
Wii
U will continue its struggles, and could sell 3 million units if Super Smash Bros. and
Mario Kart
8 are the hits they are expected to be.