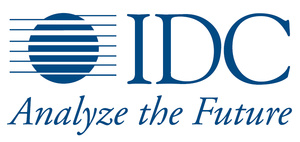 According to new data from IDC, the Chinese smartphone market experienced its first slow down since 2011.
"The world has increasingly looked to China as the powerhouse to propel the world's smartphone growth and this is the first hiccup we've seen in an otherwise stellar growth path,"
says Melissa Chau, Senior Research Manager with IDC Asia/Pacific's Client Devices team.
Quarter-over-quarter, shipments fell
4.3
percent to 90.8 million units.
One of the main reasons cited for the "hiccup" is the fact that 4G TD-
LTE
networks went live on December 18th, with carriers and OEMs waiting for the launch before releasing full inventories. This is expected to boost the Q1 2014.
"There will certainly be future drivers to unlock further smartphone growth in China, as Apple demonstrated with its China Mobile tie-up in January, and the massive device migration to come of phones only supporting 2G and 3G networks to devices supporting 4G networks. However, we are now starting to see a market that is becoming less about capturing the low-hanging fruit of first time smartphone users and moving into the more laborious process of convincing existing users why they should upgrade to this year's model,"
adds Chau.
Previous
Next