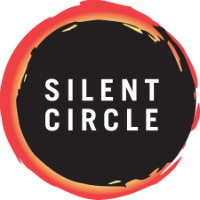 The large European carrier KPN has struck a deal with Silent Circle which will bring encrypted phone calls and text messages to customers in the Netherlands, Germany and Belgium.
KPN has 33 million mobile wireless subscribers and another 6 million landline users.
Starting in June, KPN subscribers with
Android
and
iOS
devices can download the Silent Circle 'Silent Phone' and 'Silent Text' apps from the KPN CloudStore, allowing for secure communications. The services "use end-to-end encryption based on open cryptographic standards," says the carrier.
To protect your privacy, Silent Circle does not keep any metadata and encryption keys never leave a user's device. The keys are then destroyed after every session.
KPN operates as E-Plus in Germany and Base in Belgium.
The company cited
privacy concerns brought forward by NSA leaker Edward Snowden as one reason for the move to encryption. Pricing for the apps will remain the same, $9.95 per month or $99.95 annually.