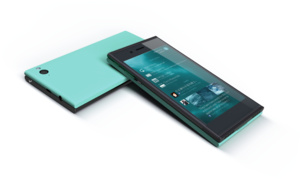 Finnish smartphone startup
Jolla
has announced today that their Sailfish OS has exited beta and is almost ready for installation on
Android
devices, aimed at the market of fans who like to install custom
ROMs
on their smartphones and tablets.
The Jolla has been available in Europe for a couple of months, but there has been no carrier or
OEM
support except for small Finnish carrier DNA. Moving forward, Jolla says it is looking to extend online sales to Russia, India and Hong Kong while negotiating "new channels" in Europe.
Version 1.0 of the Sailfish OS will be available to install on Android devices starting on March 1st, and the company says active developers have already ported the beta to some Galaxy, Nexus and Xperia phones.
"Last year in China alone, about 100 million devices were re-flashed after the purchase with a new operating system. This approach allows Sailfish OS to scale into volume fast without limitations. This is a scaling opportunity in a similar way as we have seen in the mobile gaming industry recently,"
Antti Saarnio, chairman of Jolla's board
noted
, showing a clear strategy aimed at China.