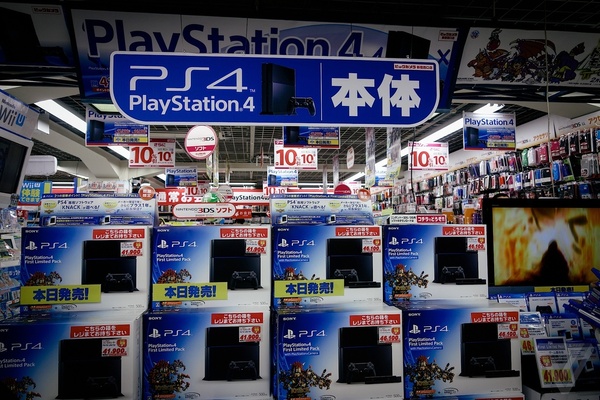 Sony
has finally made the popular
PlayStation 4
console in their home country of Japan, a surprising three months after its launch in North America, Europe and other nations.
The company has seen very impressive sales since launch, amassing 5.3 million units sold worldwide as of two weeks ago. Even more notably, Sony almost doubled up on Microsoft's Xbox One for January, a trend that will certainly extend to this month.
For Japanese consumers, the PS4 will be offered in its standard package for for ¥41,900 (~$405 USD) and a bundle with a PlayStation Camera and a free download of Knack for ¥46,100 (~$450 USD).
Microsoft
will likely release the Xbox One in the nation eventually, but it is not expected to be a priority following horrendous sales of the
Xbox 360
where Microsoft only sold 2000-5000 units per month in most months. Sony is expected to dominate this generation in Japan, where the
Wii
U has already failed to make waves.
Sony Worldwide Studios president Shuhei Yoshida says demand is already strong in the nation:
"In a sense I hope [PS4 sells out in Japan too]. That's what's been happening outside Japan, so it would be strange to see just in Japan that there are units everywhere."
The company
confirmed
the delay was due to Japanese developers being slow transitioning from the PS3 to the PS4 but there are plenty of Japanese titles available at launch and within the launch months many more are expected.