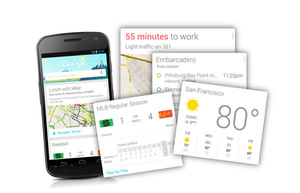 Multiple sources have reported today that
LG
is working on Google's first smartwatch, which will be unveiled in part next month and be available in June following Google's I/O conference.
The company will show off the new special smartwatch-centric OS in a blog post next month, say the sources.
Branded as a Nexus,
Google will design the software and control the launch
, with LG building the hardware.
The new OS will be based around the Google Now integrated search feature, and will be similar to Google Glass. The watch is expected to have a mic for voice activation and should deeply integrate fitness, Google apps, weather, maps and more.
Wearable devices are expected to have the strongest growth in the industry in the coming years, and will get validation when
Apple
finally gets in to the mix. So far, there have been a few entries to the smartwatch market, but none have been successful. Pebble,
Sony
and
Samsung
are the big names for the time being. Google would certainly be the biggest when it gets in.