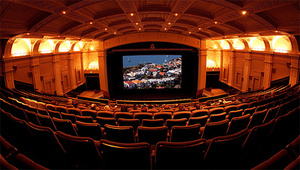 Last year, police officials in the UK, in conjunction with Federation Against Copyright Theft (FACT) raided the home of an alleged movie cammer, seizing tons of evidence. The officers then returned months later, arresting the man and his sister and her ex-boyfriend on charges that they had cammed 'Fast and Furious 6' and 'Epic.'
Released on bail, the arrested were banned from entering any movie theater in England and Wales.
In total, three smartphones, seven laptops, a desktop, tablets, two Xbox 360s, a modem, a router, USB flash drives, and almost 20 hard drives were seized but were eventually returned (minus the modem and router and one phone) and it appears the criminal prosecution will be dropped (via
TF
):
"Speaking with the officer in charge of the case this week he informed me that when I do go to answer bail all criminal charges will be dropped, or NFA [no further action] as they call it,"
says the alleged cammer.
FACT is still looking to bring a private prosecution against the man, he informs, but they may not get anything in a lawsuit. "
The fact that there is no evidence for a criminal prosecution begs the question as to whether or not there is sufficient evidence for a private law suit. Surely if there was any evidence at all [the police] would not be dropping the criminal charges,"
the man adds.
"Also what can they possibly sue me for? I have no job, no savings and no means of paying any compensation regardless of the outcome. Is it simply going to be a waste of everyone's time?"