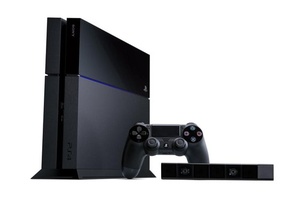 Sony
has announced today this week that
PlayStation 4
sales have reached 6 million units sold around the world, including 370,000 units sold in Japan during its first ten days of availability in the nation.
Additionally, PS4 software sales reached 13.7 million units, including physical and digital downloads from the PlayStation Store.
"I am absolutely delighted that PS4 is off to such a great start in Japan,"
said
Andrew House, President and Group CEO of Sony Computer Entertainment Inc.
"The responses we have received for the PS4 system's integrated social capabilities have been phenomenal, and I couldn't be more thrilled that gamers are utilizing these unique features to engage, share, play and connect with users around the world. SCE will continue to expand the world of PlayStation by growing its library of breakthrough games and bringing more innovative features and services only possible on PS4."
Sony says
Killzone
Shadow Fall is one of their most popular titles, with over 2.1 million units shipped globally. The other top titles were none too surprising, including KNACK, Call of Duty: Ghosts, FIFA14, Battlefield 4, and Assassin's Creed: IV Black Flag.
The company says over fifty percent of PS4 owners are PS Plus subscribers, extremely strong growth for the service. Furthermore, gamers have downloaded the PlayStation App 3.6 million times for iPhones and
Android
, allowing users to purchase content through the PlayStation Store and exchange messages with friends via PSN.