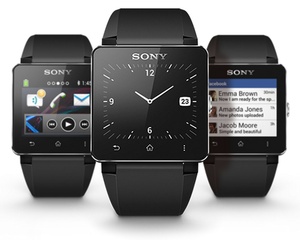 Sony
, which has had relatively popular smartwatches for a couple of years, will not be using Google's
Android
Wear operating system, at least for now.
The company has left the path open to eventually move to Android Wear for its smartwatches, however. Sony Mobile USA boss Ravi Nookala says
"We've already invested time and resources on this platform [Smartwatch], and we will continue in that direction."
Sony did send a follow up statement to Nookala's response,
stating
:
"We're excited about the potential of Android Wear to extend the mobile OS experience into wearable devices. While we are currently focused on our in-market wearable offering, including SmartWatch 2, we continue to work closely with Google as a key partner and continue to evaluate opportunities across a number of areas as we extend our SmartWear Experience."
Google unveiled the Android Wear SDK last week and has already signed up
Motorola
and
LG
as initial partners. The operating system has integrated Google Now into regular Android/smartwatch notifications.