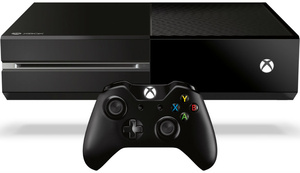 Microsoft
Xbox head Phil
Spencer
has confirmed that the company is looking to enhance the Xbox One's digital marketplace with the ability to have gamers loan/gift their digital titles.
Speaking during the 2014
GDC
event last week, Spencer noted:
"We believe in a digital future on our box. On the digital space, and the things that we've talked about, what that opens up...like we understand what games you own and who you are and how you move around and who you might want to loan rights to your games or gift your games to. We totally believe in that future. And any other marketplace you play in, these kind of mechanisms are out there."
Microsoft would not be the first with such initiatives. Steam has allowed gifting for some time and also has a "Family Sharing" service that lets families and households play each other's games and save progress in their cloud servers.
Before its launch of the Xbox One, Microsoft had promised a similar feature which would have allowed users to share their games with up to 10 others, but the decision was reversed at the last moment.
"We are now fully heads down on thinking about and building out the future of our digital marketplace to enable what people would expect, and hopefully some things that will delight them beyond their expectations,"
Spencer
added
.