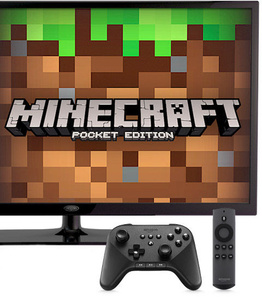 While Amazon's new Fire TV set-top box supports an optional controller and has a games library already available, the web giant insists that it is not intended to be a games console.
Instead, the primary competitors for
the $99 set-top box
are intended to be Apple TV and Roku, as the primary function of the device is to stream video and audio content from web services like Netflix.
"This isn't trying to be a console, but we do think there's a great opportunity there in between a console and a smartphone for fun, quality games,"
said Amazon's Kindle VP
Pete Larsen
, in an
interview with Engadget
.
The gaming features are intended to attract people who play games on smartphones and tablets, but who would not buy a PS4, Xbox One or Wii U for their own reasons.
That said, Amazon has made a few splashes that suggest gaming will be more important to it going forward. It recently acquired Double Helix, and
hired designers
Kim Swift and Clint Hocking, who worked on Portal and Far Cry 2, respectively.
Amazon also released the first
Amazon Games Studios
' exclusive for Fire TV,
Sev Zero
, in which an alien invasion of Earth must be repelled (
trailer here
).