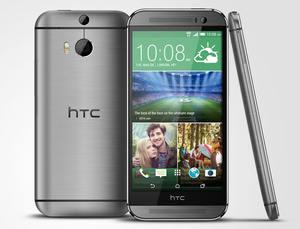 HTC
has posted another quarterly loss, its second in three quarters after nearly five years of profitability.
The company's loss was NT$1.88 billion ($62 million) as sales slowed down before the launch of the flagship One (
M8
), a thorough upgrade from last year's smartphone of the same name.
Released on March 25th, the M8 is the centerpiece of the company's turnaround efforts, which will also include more low and mid-range range phones that can appeal to larger groups of consumers.
Chief Financial Officer Chang Chialin added that revenue fell to NT$33.1 billion ($1.1 billion) from NT$42.8 billion year over year, below expectations and forecasts.
"The company expects to see positive trajectory of its revenue in April from March and forecasts quarter-on-quarter revenue growth in the second quarter,"
HTC said, based on sales of the M8 and the new
Desire
816.
Source:
Bloomberg