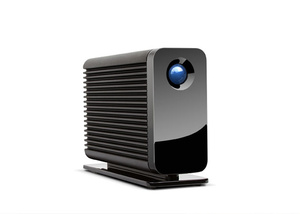 LaCie
, the French maker of hard drives and other storage media, is the latest victim of an attack that has exposed customer information and credit card information.
The company confirmed that the FBI notified them on March 19th that
"an unauthorized person used malware to gain access to information from customer transactions that were made through LaCie's website."
The company has shut down its online store and has hired a private investigation firm.
Shockingly, the company says all transactions made from March 27th, 2013 to March 10th of this year could be affected and the info stolen includes usernames, passwords, full names, addresses, emails and credit card numbers including expiration dates.
To get back on the site you must reset your password, and it is unclear how many consumers are affected.
Krebs on Security
first wrote about the breach three weeks before LaCie began sending out emails to affected customers on April 11th, which is equally as shocking and appalling.
Source:
Lacie