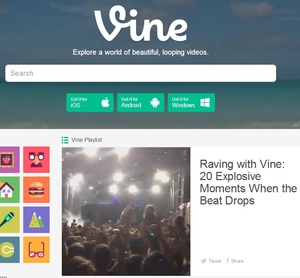 Popular video clip sharing platform Vine has updated its Web site, adding search, navigation and discovery features including playlists, Editor's picks and more.
Best of all, all the content is available to everyone without the need for a Vine account or even to login if you do have an account.
In addition, users will have access to trending tags, channels and popular pages, similar to the mobile apps.
Vine has kept the recently launched TV mode, which allows for full-screen and TV playback.
The company, which was acquired by Twitter last year, has been relatively quiet with plans and features so the
newly revamped site
is certainly a pleasant surprise.