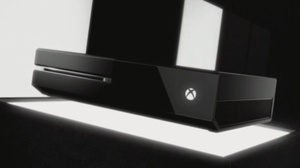 Microsoft will offer consumers an Xbox One console without Kinect for $399 from June 9, as it aims to catch up on Sony's lower priced PlayStation 4.
The Kinect-free Xbox One will sell in all markets where the Xbox One is currently sold from June 9, starting at $399. The decision to bundle Kinect with all Xbox One consoles was criticized from the very beginning, not least because it meant the console would cost $100 more than the PS4.

Since launching last year, Sony has sold more than 7 million PS4 consoles and over 20 million PS4 software sales. Microsoft indicated in its Q2 2014 earnings report that 3.9 million Xbox One consoles have shipped to date.

This is not the first time Microsoft has changed strategy with Xbox One based on negative feedback. Not long after announcing the Xbox One, Microsoft started taking fire or its requirement to check in online at least once every 24 hours, and tying games to an Xbox One user raised questions about the ability to play pre-owned games.



In June last year, Microsoft reversed both policies.

Along with the decision to sell an Xbox One without Kinect, Microsoft is also changing Xbox Live so that you will no longer need an Xbox Live Gold account to use apps like Netflix, YouTube, ESPN and more. That decision was likely prompted by the continuing growth of video streaming services, and the growing number of set-top boxes, hardware devices, smart TVs etc. that support them on the market.

Xbox Live Gold members with Xbox One will also benefit from Games with Gold from June, which has given Xbox 360 players free games for the past year. Deals with Gold will also come to Xbox One from June, providing discounts for games each month. The first titles offered in June will include "Forza Motorsport 5," "Ryse: Son of Rome," and a few "other surprises."