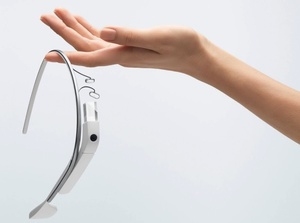 Eli Peli, Google's official consultant optometrist for Google Glass, scared some potential future owners when he said the wearable could potentially cause pain and discomfort for wearers.
A month later, the ophthalmologist has posted his updated thoughts to "clarify a few points," insisting there are no health risks associated with use of the display.
"First and foremost, I have researched both HMDs and Glass for years and have found no evidence of any health risks,"
he wrote. Most of his previous statements were in regards to the need to look up when using the device, which is unnatural for most.
So far, Peli says, "very few" Glass users have reported discomfort, and strain disappears after an adjustment period of two days.
Glass is available to anyone in the U.S. who is willing to shell out $1500 for the "
Explorer
" beta models.