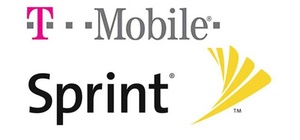 After weeks of rumors, it appears that Sprint is preparing a $40 per share bid for T-Mobile US in a deal that would consolidate the third and fourth largest carriers in the nation.
The company's shares closed at $32 today, so the purchase price represents about a 17 percent premium. The deal values T-Mobile at $32 billion.
If the newly reported deal is accurate, Sprint would pay in 50 percent cash and 50 percent stock, while T-Mobile parent Deutsche Telekom would remain a 15 percent stake holder in the merged company. Telekom is a 67 percent owner of T-Mobile.
In 2011, AT&T bid $39 billion for T-Mobile US, but the U.S. Department of Justice rejected the deal due to monopoly concerns. There are concerns that Sprint may see a similar fate as a few agencies have subtly tipped their hands in that respect, although Sprint is said to be actively lobbying ahead of their formal bid.
Source:
CNBC