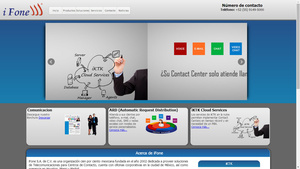 Mexico's trademark body has backed telecoms company iFone in a row over the use of 'iPhone' services by rival providers.
You may recall that Apple had unsuccessfully challenged the
"iFone"
trademark in Mexico back in 2009, as iFone registered its name in 2003, long before the first generation iPhone was unveiled by Apple.
A dispute still remained however. iFone felt that the use of the term
"iPhone"
in marketing by rival telecommunications providers was causing confusion among consumers, and that it potentially violated its iFone trademark.
The
Mexican Institute for Industrial Property (IMPI)
has sided with iFone, finding that America Movil, Telefonica and Iusacell were infringing the brand when they marketed
"iPhone"
services. Apple has nothing to worry about in this ruling, however.
The three providers now face fines, but have the right to appeal.
Source:
Reuters