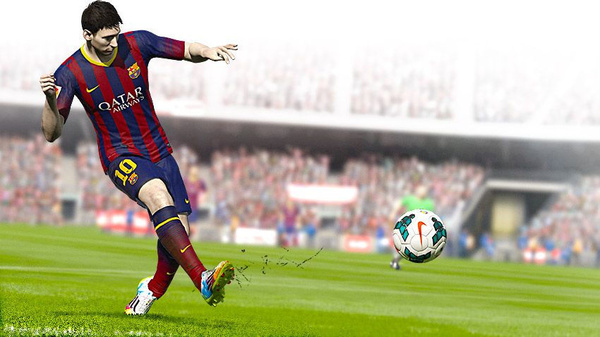 EA Sports has revealed that FIFA 15 will launch in North America on September 23, followed in Europe on September 25, for Xbox One, PS4, Xbox 360, PS3 and PC.
EA is touting the games new
"emotional intelligence"
features, in which players have memories and will show emotion based on the context of the match. There are more than 600 new emotional reactions to events in the game, such as bad tackles, bad misses and scoring spectacular goals. They can also get on the ref's back.
Improved commentary is also promised, as well as a dynamic match day experience. Chants and behaviors will be relevant to country or even your club. New bench reactions, side line character animations, 10-man goal celebrations, and more will keep you engaged in the story of the match.
Tactics are also getting a bit of an improvement, with teammates and opponents able to recognize what's happening in the match and adjust their tactics to suit.
The pitch in FIFA 15 can also be scuffed up due to wear and tear.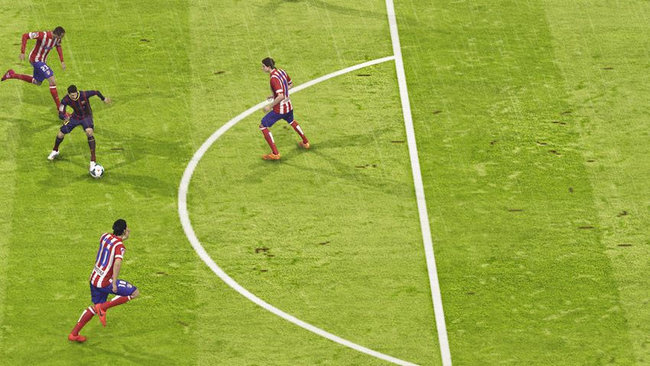 As for controlling your player, FIFA 15 promises improvements in man-to-man battles for possession, as well as improved agility and control
Oh and, of course, players look better. Check out the first trailer for FIFA 15.


NEWS FROM E3 2014
Xbox boss makes big step toward Xbox One recovery at E3
E3 2014: Halo: The Master Chief Collection coming to Xbox One, Halo 5: Guardians multiplayer beta this fall
E3 2014: Far Cry 4 opening minutes shows nutcase villain Pagan Min
E3 2014: Watch 'Rise of the Tomb Raider' announce trailer
E3 2014: Assassin's Creed: Unity 4 player co-op demo
E3 2014: Call of Duty: Advanced Warfare 'Induction' Gameplay Video
E3 2014: Dead Island 2 trailer is full of laughs and obscene horror
E3 2014: Battlefield Hardline beta available for PS4, PC now
GTA V headed to PS4, Xbox One and PC later this year
E3 2014: FIFA 15 launching September 23 for PC, Xbox One and PS4 (+video)
E3 2014: Tom Clancy's The Division gameplay demo
E3 2014: Watch reactions to 'The Evil Within'
E3 2014: The Order: 1886 full trailer shown at E3
E3 2014: Crackdown returns on Xbox One
E3 2014: Forza Horizon 2 trailer & Forza Motorsport 5 gets Nürburgring
E3 2014: The Witcher 3: Wild Hunt trailer
E3 2014: Fable Legends Gameplay Trailer
E3 2014: New Phantom Dust announced for Xbox One
E3: inFAMOUS First Light teaser trailer
E3 2014: The Crew 'Coast to Coast' trailer shown at E3
PlayStation 4 getting native YouTube app this year
'Destiny' beta headed to Sony PlayStation 4 on July 17th