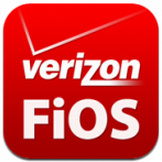 Verizon has confirmed that it will not be able to stick by its promise of providing citywide fiber Internet to NYC by its stated June 30th deadline.
In 2008, as part of an announcement with city officials, Verizon promised to build " a state-of-the-art fiber-optic network throughout the entire City by mid-year 2014."
The ISP has made its FiOS network available in quite a few neighborhoods, but in many places it does not even offer broadband speeds, sometimes as low as 1.5Mbps in older buildings.
Verizon, according to sources, blamed NYC landlords for blocking construction and also cited Hurricane Sandy as a major issue, with miles upon miles of copper wiring ruined by the flooding. The ISP says it will be a few months late in its requirement to have the fiber lines to "pass all households." That term seems very vague as it does not even require every individual apartment to have access.
New NYC mayor Bill De Blasio blasted the company, saying
"there's very clear terms [in the Verizon franchise agreement] that have not been met."
Source:
Crains