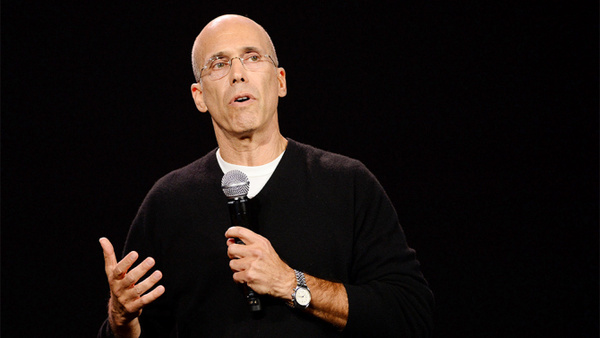 DreamWorks Animation CEO Jeffrey Katzenberg has claimed that YouTube will be the dominant platform for media consumption in the next five years, displacing the current traditional TV behemoths.
Katzenberg added that YouTube is a great way to discover new talent and that more companies should be investing, as soon as possible.
"It gives a platform or voice for all kinds of creators to be able to express themselves and tell stories,"
Katzenberg added.
"The barrier of entry into the business is lower than ever before and that is a great thing."
The executive then discussed the future of mobile and video sharing, especially as compared to the current movie theater and TV experience.
"I love movie theatres and making movies for the big screen but these little devices have sharabilty, snackabilty and connectivity. It is so completely unique; we are still at the beginning of the beginning of this evolution. Mobile content provides a much more personal experience in that you learn about people and follow them and become a fan... you become a friend.



"There is a much deeper connection in this world of blogging and short form content that is becoming a little bit of a cliché but you are leaning into that experience instead of sitting back."
DreamWorks is also introducing a new channels designed for kids, Dreamworks TV, which will distribute over 15,000 hours of content for kids on YouTube. He mentioned that new studies claim kids are consuming their TV through Netflix and secondly, YouTube. Regular TV is nowhere even close on the list.
"YouTube has established a foundation that will in five years be the biggest most valuable media platform by far and there will not be anything remotely close to it. They have created the bottom of the pyramid and over these next few years we'll watch the pyramid grow. The advertising community must get in there today on the ground floor and experiment – just the way we are,"
concluded Katzenberg.
Source:
TheDrum