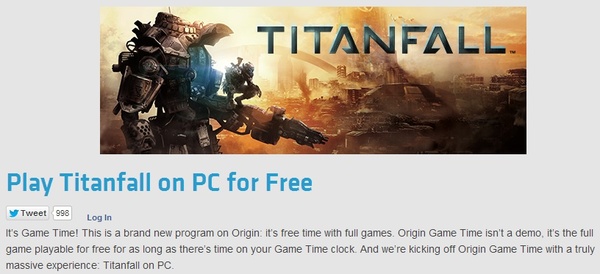 As a way to take some attention off of Steam's new summer sale, EA's Origin service has made 'Titanfall' free to play for two days.
EA is calling the new scheme "Game Time," with players able to download the PC version for free, and the 48-hour trial will start the second you start playing.
The company says gamers will have 100 percent full access to the game and all progress will be saved (single player and multiplayer) if you want to continue and buy the game at its real price after the trial.
There will be many more Game Time promotions in the future, says EA, and the company has been making other games free in the past few months.
Source:
Origin