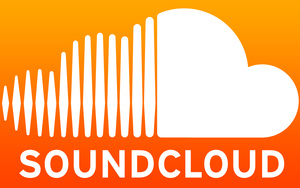 A major deal is in the works between music service SoundCloud and the record labels.
The deal, which could close this month, will give the major record labels stakes in the service in return for not suing over copyright violations.
Each label (Universal, Warner and
Sony
) will receive between a 3-5 percent stake, as well as a percentage of future revenue in the startup. The deal will value the company at about $600 million, cheap compared to other services in the
streaming
music industry, and also cheaper than an investment round valued the company in February. The difference is likely due to the labels also exchanging licensing rights to millions of songs, thus getting them a discount on the investment.
SoundCloud has over 250 million monthly listeners. The site lets users upload music, podcasts and other audio and then quickly post that content to other sites including social media. In this way, the service is very different than other catalogs like
Spotify
or Rdio because most of the content is user-uploaded and not copyright music, although many mixes do include copyright tracks.
As far as a business model goes, SoundCloud has not really created one. The company charges users that upload over two hours of audio on a monthly basis and is looking into advertising. A subscription model is out of the question unless the labels provide more access to songs.
Source:
BBG