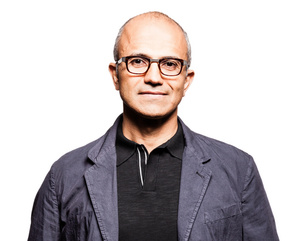 Tech behemoth
Microsoft
is looking to cut some costs as it integrates its new
Nokia
handset unit, planning layoffs that would be the company's largest this decade.
The new restructuring could end up being the company's largest in its history, even surpassing the 5800 laid off in 2009 during the tail end of the financial crisis. Most of the layoffs will be in divisions that overlap with Nokia, most notably engineering and marketing.
While the plans are not yet public, new CEO Satya Nadella has been calling for sweeping changes including more focus on efficiency and reducing redundancies. The company plans to focus on mobile devices, the cloud and productivity software into the future, obvious choices as other revenue streams dry up.
"Nothing is off the table in how we think about shifting our culture,"
Nadella said last week.
The company now has 127,000 employees, with almost 30,000 of those coming via the Nokia acquisition. There are almost certainly thousands of redundancies with numbers that big.
Expect more clarity next week during Microsoft's quarterly earnings report.
Source:
Bloomberg