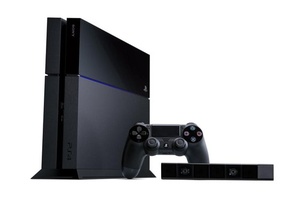 Console sales remained hot in June, with gamers spending $736.4 million during the month in the U.S.
The NPD Group says the figure is up 24 percent year-over-year, thanks again to strong sales of the
Sony PlayStation 4
. Hardware was the leading
driver
of the gains, at $292.7 million, up 106 percent year-over-year.
Software was down 3 percent to $286.8 million (YoY), mainly because last June saw the release of hit 'The Last of Us.'
"Sales of launch titles in June 2014 did not compare favorably to those launched in June 2013, which included the PS3 exclusive The Last of Us, along with Nintendo's Animal Crossing: New Leaf, and a retail version of Minecraft for the Xbox 360,"
said NPD analyst Liam Callahan.
As always, NPD's figures do not include digital downloads, mobile games or used game sales. Those numbers are likely to have grown since last year. Watch Dogs,
Mario Kart
8 and Minecraft were three top hits for June. Watch Dogs has seen over 8 million copies sold around the globe and is Ubisoft's biggest hit in quite some time, if ever. Mario Kart continued to impress, taking its total sales to 885,000 in a month on just one console, compared to four consoles for most of the rest of the list.
The PS4 continued to be the top-selling hardware, even beating out the Xbox One without
Kinect
that sells for the same price now.
Source:
VentureBeat