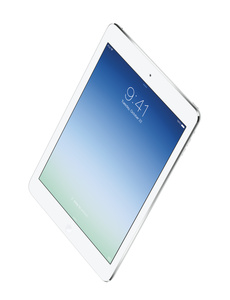 Apple
reported their latest earnings yesterday and the company had another standard if not mundane quarter.
The company had $37.43 billion in revenue for the quarter, and $7.7 billion in profit.
iPad sales were the biggest disappointment, with the company selling 13.3 million tablets compared to an expected 13.8 million. Sales of the device were down 9 percent year-over-year.
The sales slowdown was mainly in the U.S., but sales of the iPad saw over 50 percent growth in China and over 60 percent in the Middle East. Thanks to the new partnership with IBM, Apple expects tablet sales to continue to grow around the world, especially in the enterprise market.
iPhone sales were in-line, up 13 percent year-over-year to 35.2 million with the iPhone 5C overtaking the old
iPhone 4S
for low-end sales.
Macs saw some of the best growth, up 18 percent to 4.4 million as the company continues to lower prices on popular items like the
Macbook Air
. iPod sales are down to 2.9 million, down 36 percent year-over-year, although the amount of units sold were more than expected.
Finally, Apple now has $164.5 billion in cash and liquid securities.