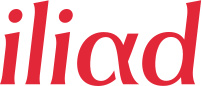 Earlier this month, French carrier Iliad made a surprise bid for rising star T-Mobile U.S., offering $15 billion for a 56.5 percent stake.
Many believe that bid was completely dead on arrival, but it now appears that Iliad is speaking with investors and other companies in order to improve their bid, including speaking to cable and satellite giants Cox, Dish and Charter.
T-Mobile majority owner Deutsche Telekom has been in negotiations with the U.S.' third largest carrier, Sprint, for a $32 billion merger, but that deal has so many regulatory hurdles that an official bid has not even been made.
Besides the cable and satellite companies, Iliad is also talking to pension funds and sovereign wealth funds, seeking investors to help increase their bid. Sources claim investment banks can secure $13 billion in debt, and Iliad founder and billionaire Xavier Niel is planning to put up 1 billion euro of his own wealth. Additionally, the company will raise 2 billion via a stock sale, diluting current shareholders.
Iliad shook up the French market since launch in 2012, and has plans that start as low as 2 euro a month. T-Mobile has done similar in the U.S., offering innovative "Uncarrier" features and "Simple Choice" plans that start as low as $50 for individuals and $100 for families of 4.
Source:
Reuters