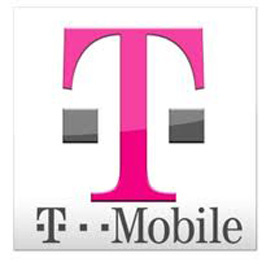 According to a leaked memo, it appears that T-Mobile will be cracking down on unlimited data users who are "abusing" the system and download torrents, warez and from P2P sites.
The carrier currently offers unlimited text, talk and 4G/LTE data (with free tethering/mobile hotspot) for $80 per month. All other data plans already throttle your speed down to 2G/EDGE after you have reached your cap (generally 2.5-5.5GB).
Reads the memo:
"T-mobile has identified customers who are heavy data users and are engaged in peer-to-peer file sharing, and tethering outside of T-Mobile's Terms and Conditions (T&C). This results in a negative data network experience for T-Mobile customers. Beginning August 17, T-Mobile will begin to address customers who are conducting activities outside of T-Mobile's T&Cs."
Among the "abuses" in the T&C are "using the Service in connection with server devices or host computer applications, including continuous Web camera posts or broadcasts, automatic data feeds, automated machine-to-machine connections or peer-to-peer (P2P) file-sharing applications that are broadcast to multiple servers or recipients, "bots" or similar routines that could disrupt net user groups or email use by others or other applications that denigrate network capacity or functionality."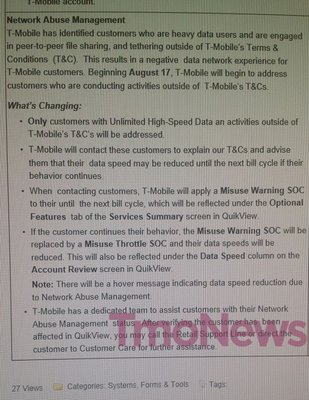 Source:
TmoNews