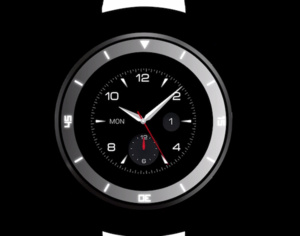 LG, who was the first OEM to introduce an Android Wear-backed smartwatch earlier this year (see our review
here
), is already preparing a sequel, set for launch at the IFA event next week.
The new device will have a round face and will be a direct competitor to the upcoming Moto 360, which is also set to be officially unveiled at an event in early September.

Dubbed the LG G Watch R, so far all we have is a teaser trailer (below) that shows the round face and some new exciting watchfaces. The device also appears to have a button on the side (probably a "confirm" or a power button), which the original G Watch did not include.

LG will have to compete with more than just the Moto 360 for the holidays, as Asus is said to be launching a cheap square smartwatch at IFA and HTC has been rumored for months to be completing their own watch. Let's also not forget that Samsung has released a few watches already, and Apple has been rumored to be working on the iTime for three years now.