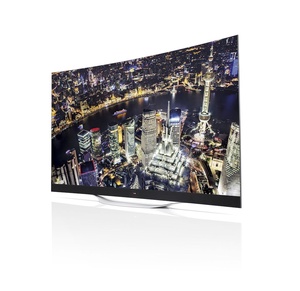 LG has announced the launch of the world's first 4K OLED TV, available in 65 and 77-inch models (models 65EC9700 and 77EG9700, respectively).
The OLEDs will have curved panels, use the company's own proprietary Four-Color Pixel WRGB technology and "33 million sub-pixels working to produce the most lifelike colors and infinite contrast ratio." Self-lighting pixels also "guarantee" dark blacks and a lightning fast response rate.
"LG 4K OLED TV is the pinnacle of technological achievement and a new paradigm that will change the dynamics of the next generation TV market,"
said Hyun-hwoi Ha, president and CEO of LG's Home Entertainment Company.
"As the next evolutionary step in display technology, OLED will play a major role in reshaping our industry. I feel confident when I say that 4K OLED is a bona fide game changer."
The TV's "smart" features come via the webOS TV operating system, which LG has been working on since acquiring from HP.
"OLED TVs are expected to overtake LCD in sales within a few years and no company is better prepared for this than LG,"
added Mr. Ha.
"OLED's benefits are obvious. There's no deterioration in picture quality and issues such as image blurring, distortion and color leakage in curved LED units are simply non-existent on curved OLED TVs. 4K OLED TV represents superb value for the consumer in terms of color reproduction, contrast ratio, detail and viewing angles."
The 65-inch model will retail for about $11,750, making it much more expensive than the current popular 65-inch 4K displays.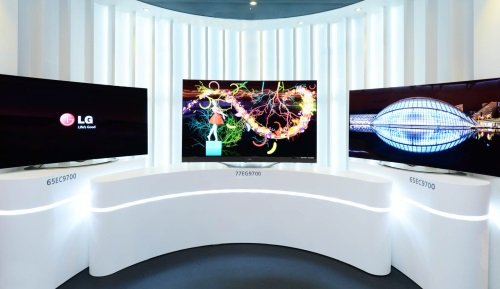 Source:

LG