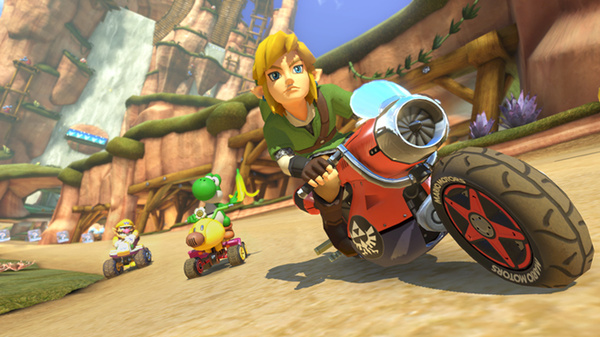 Mario Kart 8, already the best game in the series and one of the only reasons to get the Wii U, is about to get a little better.
A couple of new DLC packs will add more vehicles, playable characters and new colorways for some existing characters.
Coming in November, the DLC will cost $7.99 each, or $11.99 together, and will add Link (from Zelda), Tanooki Mario, a villager from Animal Crossing, Dry Bowser and Cat Peach, 8 new vehicles and
"As a bonus for purchasing both packs -- as a bundle or separately -- you can get eight different-colored Yoshis and eight different-colored Shy Guys that can be used right away."
The game recently just got an update that makes a new Mercedes vehicle available in the game free from the eShop.