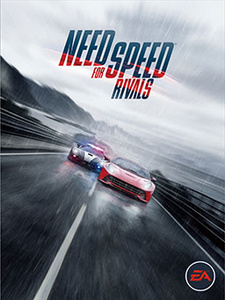 Electronic Arts, who recently took their EA Access gaming subscription service out of beta,
has added a new title
.
As of writing, EA Access subs can now play Need for Speed Rivals, joining Battlefield 4, FIFA 14, Peggle 2, and Madden NFL 25 as fully playable titles.

The service is available in Australia, Austria, Canada, France, Germany, Ireland, Italy, Mexico, New Zealand, Spain, UK, and the US. The service costs $5 per month or $30 per year and give access to downloadable games through "The Vault," a small but growing collection of EA games.

In addition to the cheap gaming on older games, EA Access members also get 10 percent off EA games and other content including DLC and free trials of new EA games up to five days before their retail dates.

You can buy passes to EA Access on Amazon and at GameStop.