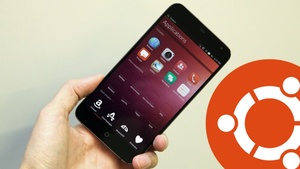 Canonical will launch its first commercial Ubuntu Touch-based phone in conjunction with partner Meizu later this year.
The Meizu MX4 will feature the Linux operating system, and should be released in December.

Meizu, Bq and Canonical announced the first Ubuntu Touch partnership back in February, but only gave a "Fall 2014" time frame for the first phone release. Canonical devs have been working on the RTM version of the software, but it still needs stability and performance tweaks before it can go live.

"Under the request of some fans that have contacted Canonical, they assured us that from December will be available on Ubuntu Touch Meizu MX4 with MediaTek SoC MT 6595 . Still no details regarding the variant "pro" of the device, which should be announced in the coming weeks , but we feel pretty confident in saying that the OS will be developed for it, with the timing probably a little more dilated," read the Google translation of Meizu's Italian blog.

The Meizu MX4 runs on an octa-core MediaTek MT6595 processor, has a 5.4-inch display, runs on Android 4.4.4 and has a 20.7MP camera, making it a high spec juggernaut that should easily run Ubuntu.